| | |
| --- | --- |
| JANACEK in BRNO and VIENNA | 27 November – 5 December 2018 |

Our first visit to the international Janácek festival held every other year in his home town, the Moravian capital Brno. Wonderful concerts and opera performances. Musical highlights include Janácek's first opera Šárka, his first major success Jenůfa and his last opera From the House of the Dead as well as a staged version of The Diary of One who Disappeared directed by one of the most exciting new names in modern theatre. We start with a rare performance of Smetana's Festival Opera Libuše which was written for the opening of the National Theatre in Prague. Visits are made to iconic buildings and Martinu's birthplace. Grandstand seats are provided for a re-enactment of the 1805 Battle of Austerlitz when Napoleon defeated much larger Russian and Austrian armies. We end with two nights in the heart of Vienna.


Cost :  Ł2790 includes return scheduled flights, transfers, 6 nights bed and buffet breakfast in twin-bedded room with private facilities at the 5* Hotel Grandezza in Brno and 2 nights in the 4*Hotel Royal in Vienna with good tickets for all operas and concerts. Four dinner and four lunches are included. Single supplement Ł390. Deposit Ł 400 pp. Without flights Ł2670.
Tuesday 27 November
BA flight departs Heathrow 09.20 arrives Vienna 12.45 Coach to Brno and 5* Hotel Grandezza. Supper then to
Exhibition Centre for Smetana's Festival Opera Libuše in a new production for the Moravian National Opera in honour of the centenary of independence.
Wednesday 28 November
Walking tour of Brno including the Church of St James and the Old Town Hall and Janácek's house. Lunch.

Janácek's first opera Šárka staged at the Reduta Theatre.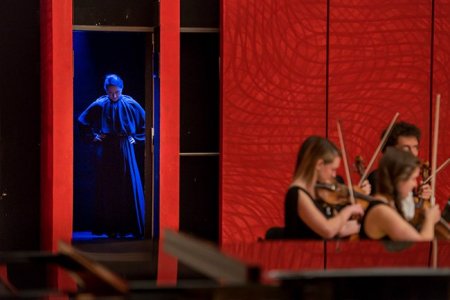 Thursday 29 November
Museum of Decorative Arts. Lunch. The Gregor Mendel Museum in the Augustinian monastery where he lived and worked.

Brno Opera orchestra and chorus : Suk Sokol March; Janácek Cantata Amarus and his Sinfonietta
Friday 30 November
Excursion to Policka, medieval town and birthplace of the compose Bohuslav Martinu (born in the tower to the town church). Lunch.

The Diary of One who Disappeared, Janácek's song cycle, staged by Ivo van Hove and given by Muziektheater Transparant, the Flemish music theatre company.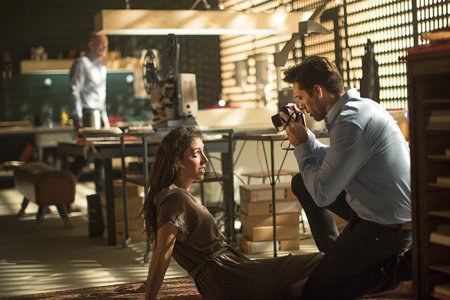 Saturday 1 December
Visit to the Villa Tugenhat (Mies van der Rohe 1930), a modernist masterpiece (and inspiration for Simon Mawer's The Glass House). On to Austerlitz where we have grandstand seats for a re-enactment of the 1805 battle (with fewer casualties and better catering). Back for dinner then
Jenůfa, Janácek's first opera to be an international success, in a production given by the leading Polish ensemble Poznan's Teatr Wielki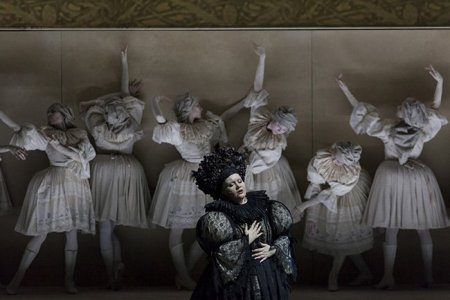 Sunday 2 December
Visit to the Jurkivic Vila – art nouveau masterpiece – and the main Christmas Market.
Afternoon performance of Janácek Moravian Folk Poetry at the Villa Tugendhat. Simona Houda-Šaturová (soprano) with Martin Kasík (piano)
Early dinner then
Janácek's final opera From the House of the Dead - Welsh National Opera conducted by their music director Tomáš Hanus in David Poutney's acclaimed production.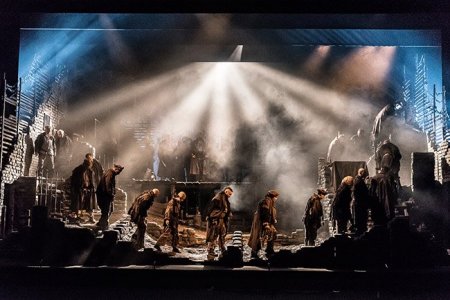 Monday 3 December
Coach to Vienna and 2 nights at the 4* Hotel Royal. MADAMA BUTTERFLY with Ana Maria Martinez best stalls at the Staatsoper.
Tuesday 4 December
BRUEGEL special exhibition at the Kunsthistorisches Museum.
Evening at a traditional Heuriger.
Wednesday 5 December
MONET special exhibition at the Albertina.
BA flight departs Vienna 16.55 arrives Heathrow 18.25